Check out our new digital banking experience!
A flexible platform that gives you the ability to manage travel notifications, eStatements, transfers, bill pay alerts, debit card controls and all of your banking in one location.
Open a New Account Today!
Our online banking tools help make it easier for you, your family, or your business to safely take the next step.
Explore our personal loan options to see what works best for you, or contact a lender for more information at 918-647-2233!
Proudly serving our communities since 1872!
Manage All of Your
Finances In One Place!
Take control of your finances! Our free, easy to use software gives you a bird's eye view of your accounts so you can see all of your finances in one location.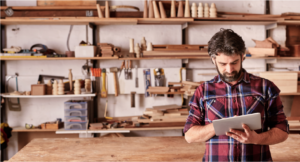 Lorem ipsum dolor sit amet, consectetuer adipiscing elit, sed diam nonummy nibh euismod tincidunt ut laoreet dolore magna aliquam erat volutpat […]
Read More »
Lorem ipsum dolor sit amet, consectetuer adipiscing elit, sed diam nonummy nibh euismod tincidunt ut laoreet dolore magna aliquam erat volutpat […]
Read More »
Lorem ipsum dolor sit amet, consectetuer adipiscing elit, sed diam nonummy nibh euismod tincidunt ut laoreet dolore magna aliquam erat volutpat […]
Read More »