Home Equity Line of Credit
Get access to the equity of your current home loan, and
utilize it like a credit card but at a lower rate.
The Benefits of In-House Home Loans
Buying a new home is a big step, and we want to make the process as easy and efficient as possible for you. To get started working towards your new home, contact a lender for more information at (918) 647-2233 or view our available home loans.
Download Our
Mortgage App!
Check the status of your loan application, view upcoming mortgage payments, and so much more with our 1872 Mortgage App!
Talk with a mortgage lender or use our new app to get qualified for your new home.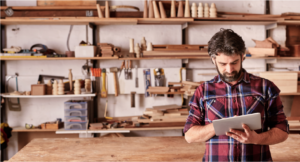 Lorem ipsum dolor sit amet, consectetuer adipiscing elit, sed diam nonummy nibh euismod tincidunt ut laoreet dolore magna aliquam erat volutpat […]
Read More »
Lorem ipsum dolor sit amet, consectetuer adipiscing elit, sed diam nonummy nibh euismod tincidunt ut laoreet dolore magna aliquam erat volutpat […]
Read More »
Lorem ipsum dolor sit amet, consectetuer adipiscing elit, sed diam nonummy nibh euismod tincidunt ut laoreet dolore magna aliquam erat volutpat […]
Read More »